Equestrian Center
The PMC Equestrian Center offers a range of services to horse owners. The center offers different levels of boarding and a whole package of in-house fee services.
 
Special events are sometimes held at the Equestrian Center, including a big open house every other year. Call (661) 242-2400 for more information. Please leave a message if you get the voicemail and someone will call you back shortly, or you can send an email to Karen@pmcpoa.com.
Rental String
Click here for information on reserving horseback rides with the Rental String.
Rules
To view the complete set of Equestrian Center Article 11 Rules, please click here.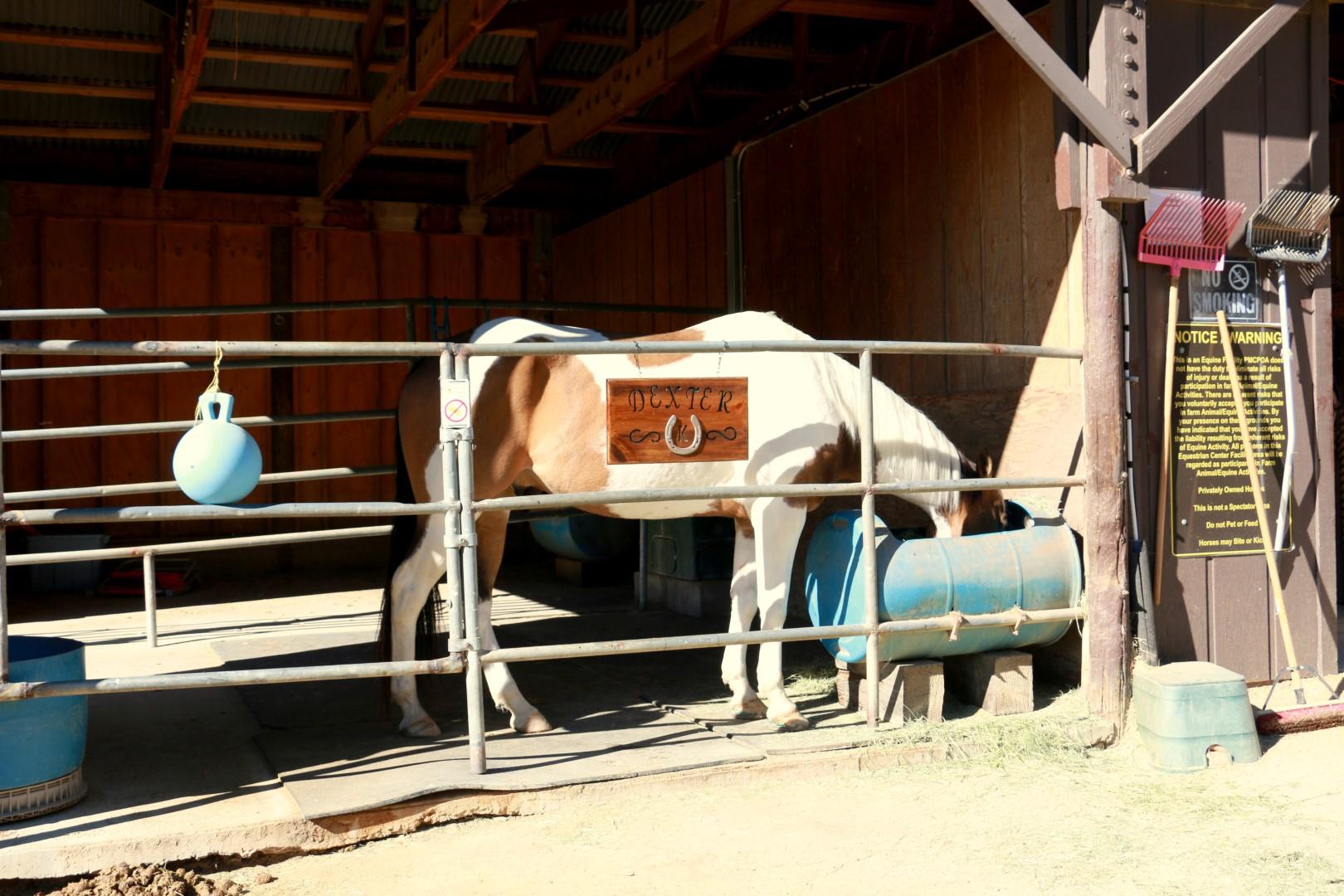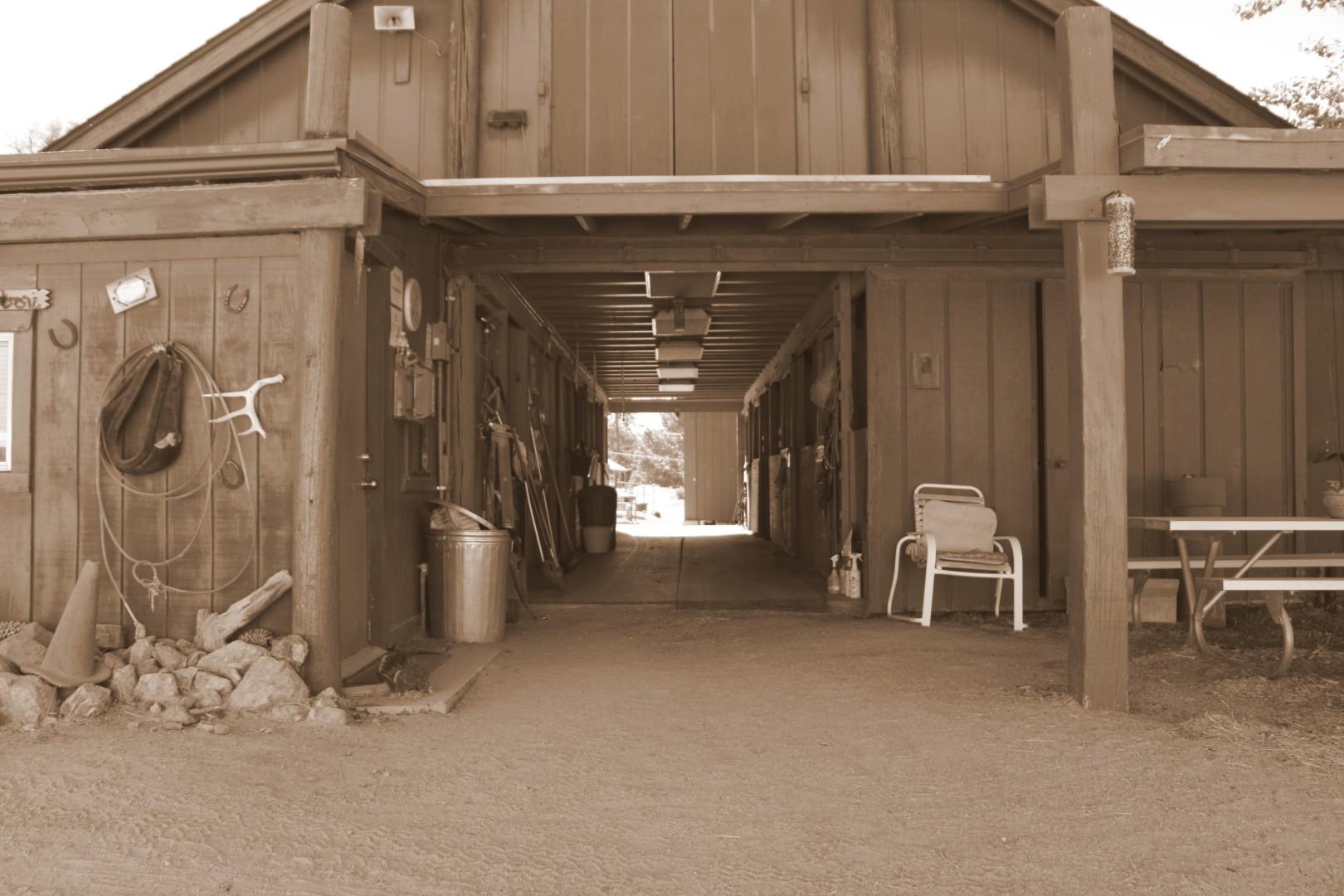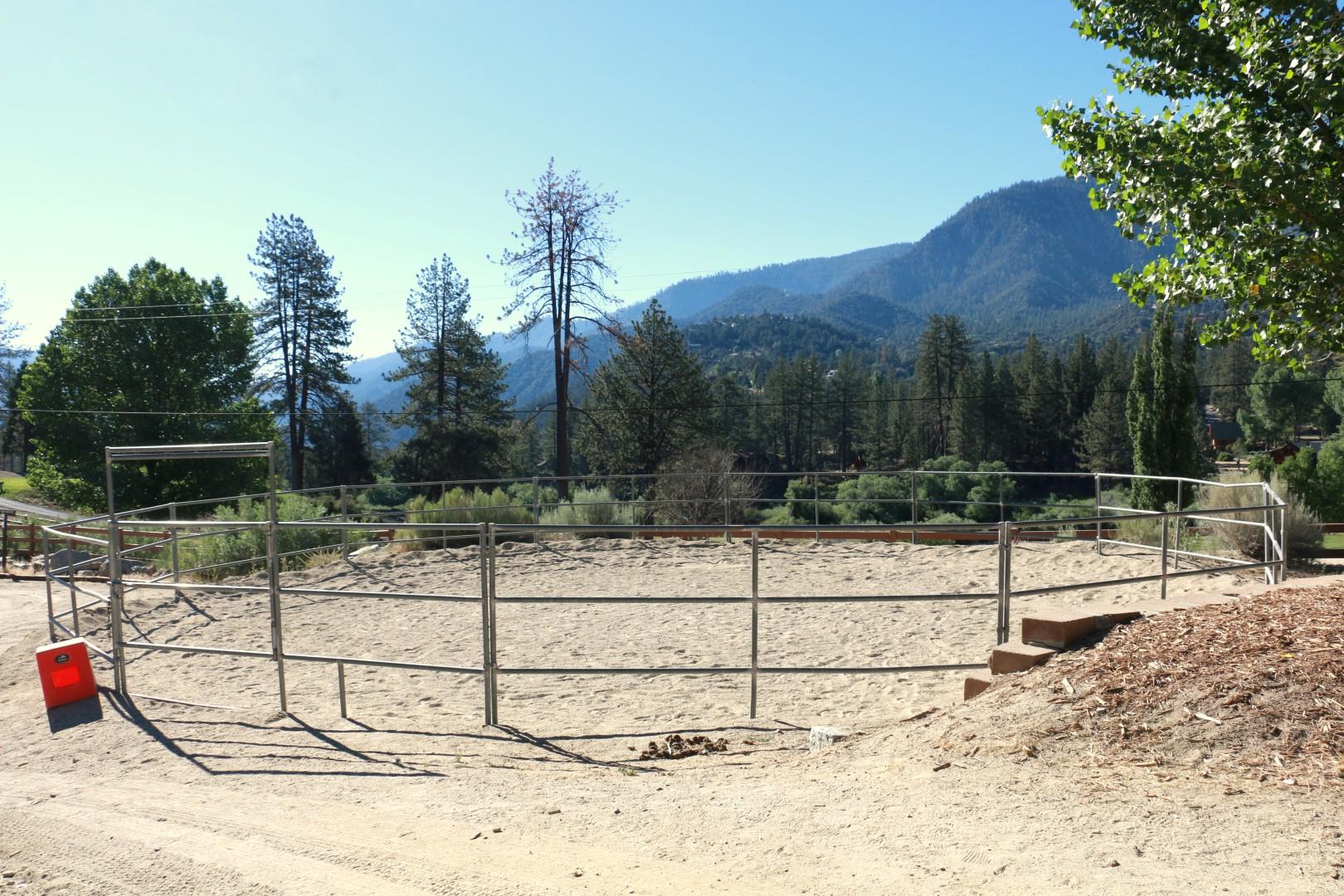 Equestrian Center Fees
Boarding
(prices per month)
Barn Stall – $245.00 Members/$255 Guests
Pipe Corral – $220.00 Members/$225 Guests
Pasture – $175.00 Members/$180 Guests
Services for boarders
(prices per service)
Turnouts – $3.00 Members/$3.75 Guests
Grooming – $7.00 Members/$8.00 Guests
Bathing – $25 Members and Guests
DG or Sand – $30.00 Members and Guests
Farrier Assistance (trim) – $9 Members/$10 Guests
Farrier Assistance (full) – $14 Members/$15 Guests
Hoof Care – $9.00 Members/$10 Guests
Boarder Supplied Feed – $3.00 Members/$3.50 Guests
Fly Spray – $3.00 Members/$5 Guests
Extra Alfalfa Hay (per flake) – $3.00 Members/$3.50 Guests
Blanketing – $3.00 Members/$4.00 Guests
Bag Pine Pellets – $9.00 Members and Guests
Lunging – $15.00 Members and Guests

Click here for member login to pay Equestrian Center fees and make reservations and pay for Rental String Rides